GMS Reading
Griswold Middle School Reading
Welcome to Middle School Reading
Welcome to the GMS Reading Webpage! We initiated this page as a way to keep all students and their families informed about reading at the middle school and to keep reading students and their families updated on what's going on in our reading classes. We hope you will visit frequently as our Reading Team will be updating this page often and we will be sharing tips and strategies as well as useful websites and activities.
Meet our Team
Mrs. Pat Feeney- Literacy Coach
Mrs. Jen Socha- Grade 7&8 Reading Interventionist/LA teacher
Ms. Stephanie Rourke- Grade 5&6 Reading Interventionist/LA teacher
Please plan on attending our spring Parent/Teacher conferences on March 6th and 7th. Forms will be coming home for you to sign up for a conference time. Contact your child's Reading teacher if you'd like to have a conference with them. Hope to see you then?
New assessments are being used at Griswold Middle School this year!! All students will be taking the NWEA MAP assessments in Reading and Math in September, January and June. These assessments will provide valuable information to your child's teacher about areas of strength and need.
Why is there reading class in middle school?
Reading Skills for Middle School Students
Written by Nadia Archuleta
Classes become more complex in middle school requiring students to have more sophisticated reading skills. They must gather and analyze information to answer text-based questions. Students read literary materials in English class and learn how to evaluate and write lab reports in science. Middle school reading is related to specific skills that bridge across the curriculum.
Main Ideas
Middle schoolers should learn to scan for relevant information when conducting research. Similarly they will learn to collect textual evidence to support their analysis of a passage, and in English class they should be asked to identify the theme of a piece of literature, analyzing its development throughout the story. Sometimes students will be asked to provide an objective summary of a text, but sometimes they will need to make a claim and support their position. In any middle school class, students will learn to look for the deeper meaning of a text to ensure their comprehension.
Text Structure
Young teens will learn to examine a text's structure. In English classes, core standards necessitate that they analyze how form contributes to meaning, for example by scrutinizing the effect of a soliloquy in a drama. Particularly in 7th and 8th grade, they will work on distinguishing differing points of view among the characters and the audience, using this information to analyze how perspective contributes to dramatic effects such as suspense. Middle school students will also need to identify the author's point of view and analyze the methods used to establish his position on a subject. Ultimately they learn to dig deeper into a text to evaluate the piece critically, preparing them for high school classes and more advanced critical thinking.
Knowledge Integration
One of the fundamentals of middle school education is for students to make connections between their current knowledge of a topic, new information and their personal experience. They may use this new perspective to identify a claim in a text and assess the soundness of the support for that position, for example by connecting the topic to a subject they know outside of the classroom. Middle school students preparing to enter high school will also consider two or more texts written on the same topic; they must identify how changing the emphasis of information or interpreting facts differently shapes the presentation of a subject. They may read a text then watch a performance of the story, judging how faithful to the original it stays. These tasks teach students to transfer their learning from one subject to another.
Text Complexity
Sophisticated reading skills are necessary for middle schoolers to understand the increasingly complex texts they encounter. They learn to read and understand literature and literary non-fiction following the Common Core State Standards, which are being implemented nationwide. These standards consider specific attributes when assessing the complexity of a text. For example, passage with multiple layers of meaning, such as one using metaphor, is considered more complex. The goal is for students exiting middle school to fully understand texts at an upper level of eighth grade complexity.
Quarter 1 News
Quarter 2 is underway which means it is a great time to reflect on happenings in the Reading Department during Quarter 1. Every student took our building benchmark assessments for reading and math. This assessment gives a starting point for instruction. This also allowed teachers to develop a learning goal for each student. They are assessed twice more this school year, January and May, so that your child's teacher can be sure he/she is making appropriate gains. Remember to check Plus Portals regularly to monitor your child's grades. Additionally, research tells us that reading 20 minutes per day makes a huge difference for all students, including struggling readers. Please help your child set aside 20 minutes to read something of his/her choice every day. Here's why...
Summer Reading totals are finally in!!!
We had great participation in Summer Reading 2017. Students seemed to enjoy the freedom to select their own books for the GMS Summer Reading program. Our top readers from each grade were:
Cortland Ruggiero
Jonathan LaSalle
Mayra Dean
Skyler Dodge
Lauren Cadieux
These students were recognized during morning announcements and received a certificate of congratulations! At the October GMS Town Meeting the top reader, Lauren Cadieux received a special prize for reading 67 books during the summer of 2017!
Need tips on how to keep your middle schooler reading?
The following appeared in Parents magazine:
Amidst the flurry of friends, homework, and hormones, your pre-teen may not feel like reading. Tips for keeping her interest and skills on track.
1. Let your child choose what to read. While you may cringe at his preferences, he may never touch a title if it's force-fed.
2. Talk about what she reads. Ask her what she thinks of a book and make connections with ideas or issues that are relevant to her life.


3. If he's struggling or bored with a book, let him put it down. Forcing him to stick with a difficult or dull book that's intended for pleasure will reinforce the idea that reading is a chore.


4. Subscribe to magazines that will interest her. Ask her to choose one or two titles and put the subscription in her name.


5. Read the newspaper together. Whether it's for 15 minutes over breakfast or on weekends, establish a routine and discuss what you each read.


6. Be flexible with bedtime and chores when your child is reading. Within reason, avoid asking your child to stop reading.


7. Play games that utilize reading. Word- and vocabulary-building games like Scrabble or Boggle are great, but many board games provide reading opportunities (even if it's just the instructions). Crosswords provide opportunities for learning new words and spelling practice, too.


8. Encourage your middle-schooler to read to a younger sibling. Letting him take over ritual reading at bedtime once a week will ensure he reads something, and he may find his sibling's enthusiasm for stories contagious.


9. Visit the library together. Try to make it an event where you share some quality one-on-one time and both choose a few books.


10. Find an outlet for your child to "publish" a book review. When she finishes a book, encourage her to write it up for a family or school newspaper, magazine, or Web site. She could also try posting a review at a local bookseller or an online retailer.


11. Ensure he has a good reading space. He should choose where it is, but you can make sure it's well lit and inviting so he stays a while.


12. Keep up on what she's reading. If you can, read a few pages of her books yourself so you can discuss them with her.


13. Encourage writing. Whether it's via snail- or e-mail, suggest that he keep in touch with distant friends or relatives. Keeping a journal or chronicling a family vacation will also provide reading practice.


14. Provide a good dictionary. She may not want to ask for your help with words anymore, so make sure she has a good reference.


15. Suggest books from movies he liked. He may enjoy getting even more detail in the book.


16. Listen to books on tape in the car. If you're heading on vacation, or even back-and-forth to school, try listening to a novel that will appeal to everyone.


17. Model reading. Your pre-teen will still follow your reading habits (though she'll never let you know it!). Let her see you reading, make comments, and share interesting passages with her.
Why are our students reading so much informational text (what we used to call nonfiction) in all of their classes? This excerpt from a California state website explains...
Research shows that currently students:
• Are not reading enough informational text.
• Are not understanding challenging and complex
informational text.
Educators must meet the challenges of preparing students for college and career by:
• Implementing effective reading comprehension strategies that support students in reading and understanding complex informational text.
• Supplementing classroom texts with rigorous and complex informational text.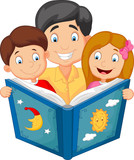 The article below by David Raudenbush describes some strategies that may help middle- schoolers develop stronger reading skills:
Reading Strategies for Struggling Middle School Readers
by David Raudenbush, Demand Media
Teachers and parents can help struggling middle school students become better readers.

Reading difficulties can catch up to students in middle school as the demand for more independent reading increases in most classes. A student who has trouble reading is likely to struggle not just in language arts, but also in science, social studies and any other classes that use a textbook. The sooner a struggling middle school reader learns effective reading strategies, the better his chances at keeping academically on track.

Fluency When struggling students read slowly, stumbling to sound out words and ignoring punctuation, they can't focus on understanding the ideas in the text. Reading along with a recording of a middle school-level story such as "Rikki-Tikki-Tavi" or a poem like "The Highwayman" helps improve fluency by giving students a model of proper pacing and expression. Teachers and parents can also help students work on sounding out words in books written at their reading level. The adult can challenge the student to find words with different sounds, such as long or short vowels. This strategy will give the student practice sounding out words until he can read them automatically.

Modeling Good readers process words and build meaning from the text almost simultaneously. For struggling readers, figuring out words and understanding ideas occur as separate processes that rely heavily on short-term memory for constructing meaning. Struggling middle school readers need to hear models of the way good readers think and make sense of the text. Teachers and parents should read aloud to students, from middle school-appropriate texts including news and sports articles, pausing often to share thoughts and explain the mental strategies they use to find meaning. For example, they should stop when they find an important idea and explain why it might be critical. The strategies most middle school students need to work on include summarizing, making inferences, interpreting figurative language and drawing conclusions based on text evidence.

Practice Middle school students need plenty of practice reading relevant material written at a level they can understand. A seventh grader reading at a fifth-grade level needs to start with stacks of fifth-grade books and gradually progress to sixth- and seventh-grade texts. She might begin with the "Diary of a Wimpy Kid" books and progress to Harry Potter novels. As they read, students should consciously apply the reading strategies they have been working on. If a student has been working on visualizing events in the story, she should focus on picturing scenes in the text whenever she reads. Parents and teachers should support the reading practice by talking to struggling students, asking them to read aloud and offering suggestions for improvement.

Writing About Reading Sometimes understanding doesn't occur until after a reader has to reflect on the text. Writing can be an effective way to show middle school students the value of reflection. Writing helps them to clarify their thoughts and put their ideas in precise language. Their writing also becomes a permanent record of their thinking. Teachers can give students questions or prompts to reflect on, but middle school students should also decide for themselves what is worth writing about. A useful prompt for a writing assignment on a novel might be something like, "Explain two or three important events that happened in the chapter." Or, for a nonfiction book, "Name three important facts you learned by reading and explain why they are important."


About the Author
David Raudenbush has more than 20 years of experience as a literacy teacher, staff developer and literacy coach. He has written for newspapers, magazines and online publications, and served as the editor of "Golfstyles New Jersey Magazine." Raudenbush holds a bachelor's degree in journalism and a master's degree in education.
Ready for a... RACE?
Students will be writing about what they are reading to develop their writing skills. We will focus on citing the text with at least two pieces of evidence when writing responses to reading. No more one word answers or beginning an answer with "Because", students must follow the RACE process when writing their answers.
Practice At Home
At home students should be using the RACE protocol to answer questions. When writing a reponse to a text dependent question, students should:
R-restate the question
A-answer the question
C-cite evidence from the text to support the answer
E-explain the evidence
Answers should be written using complete sentences and in proper paragraph form.